Visitors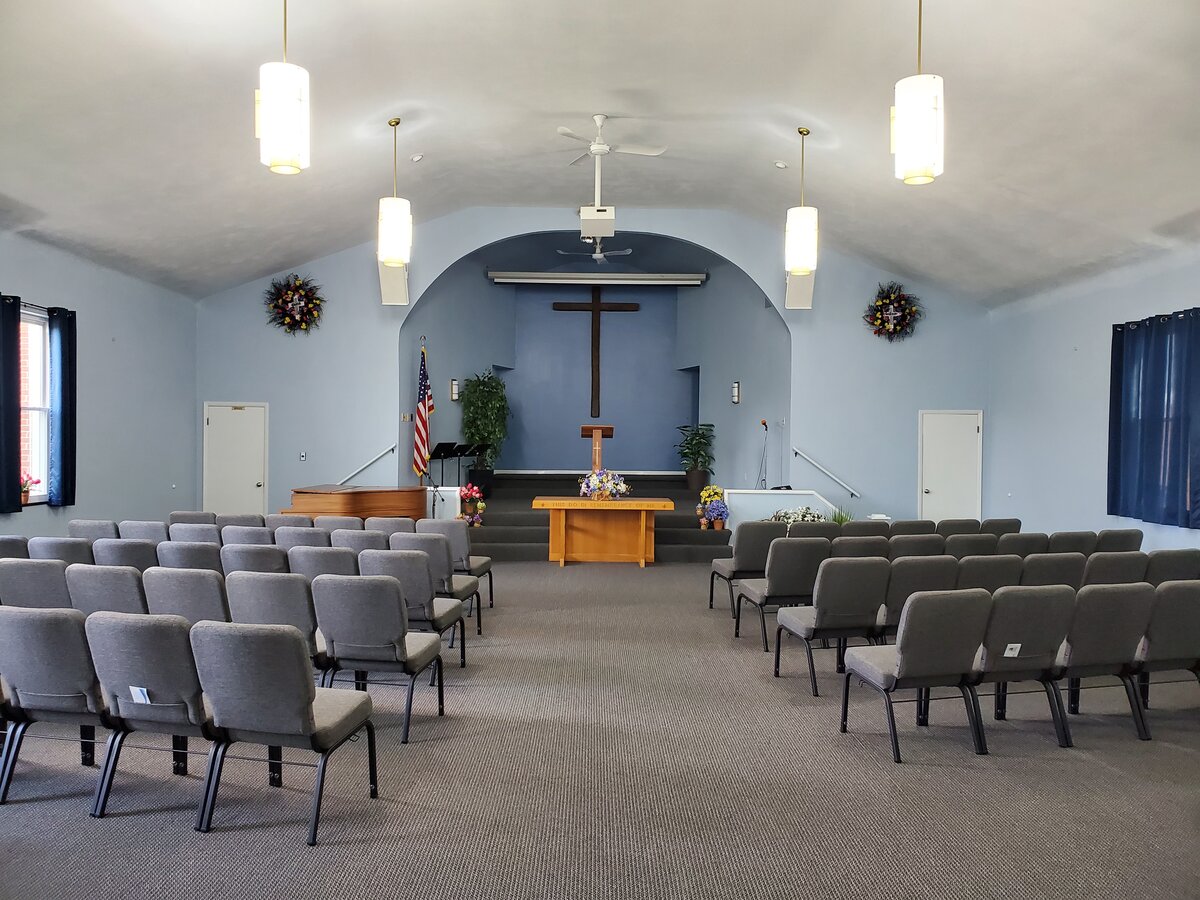 Welcome to Calvary of Monaca
First Time Visitor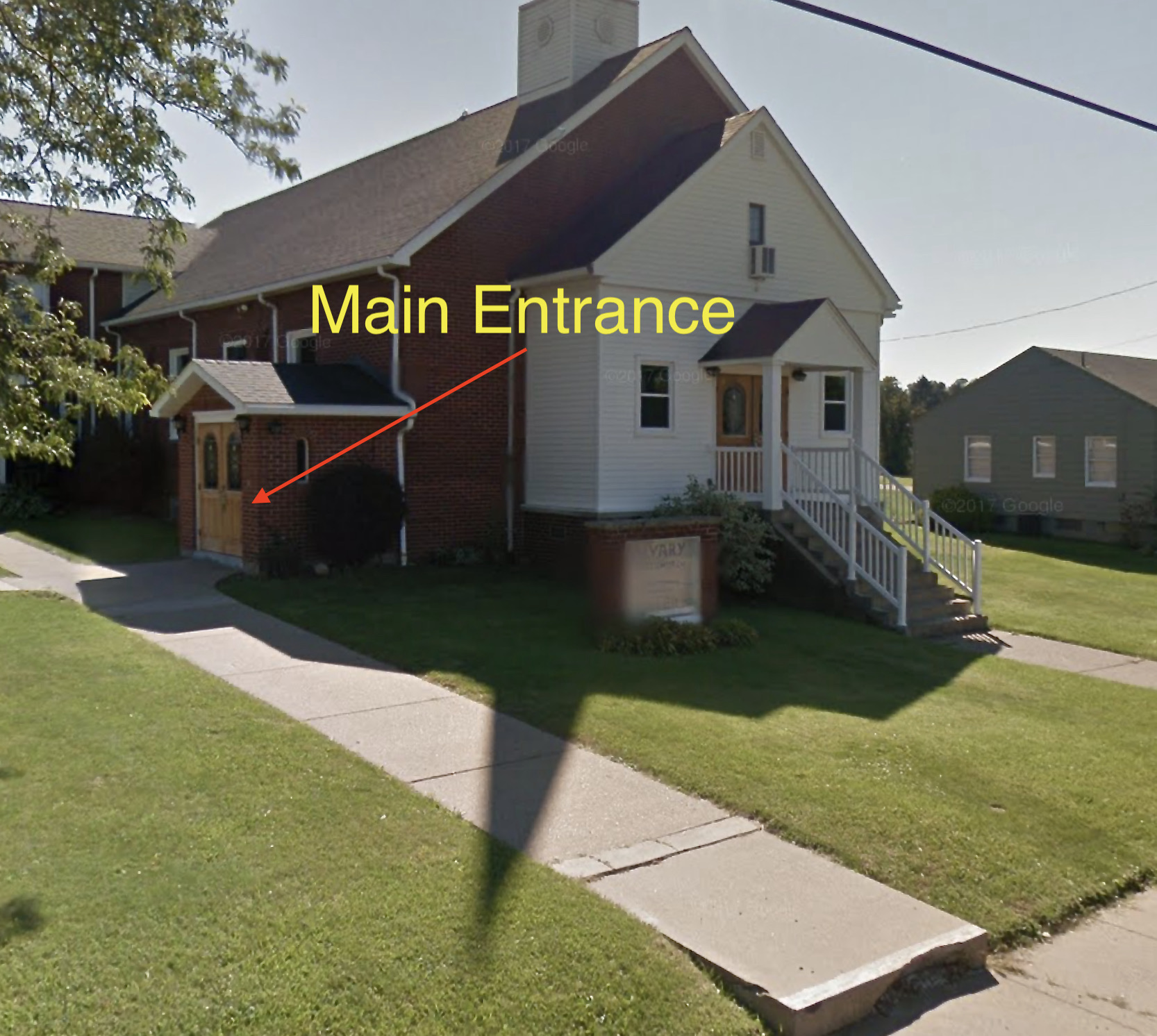 If you are visiting us for the first time, there is parking across the street from the side entrance shown.
We use that now as our main entrance. Once you enter there, you may go up the stairs and the sanctuary is to the left.
ADA Accessible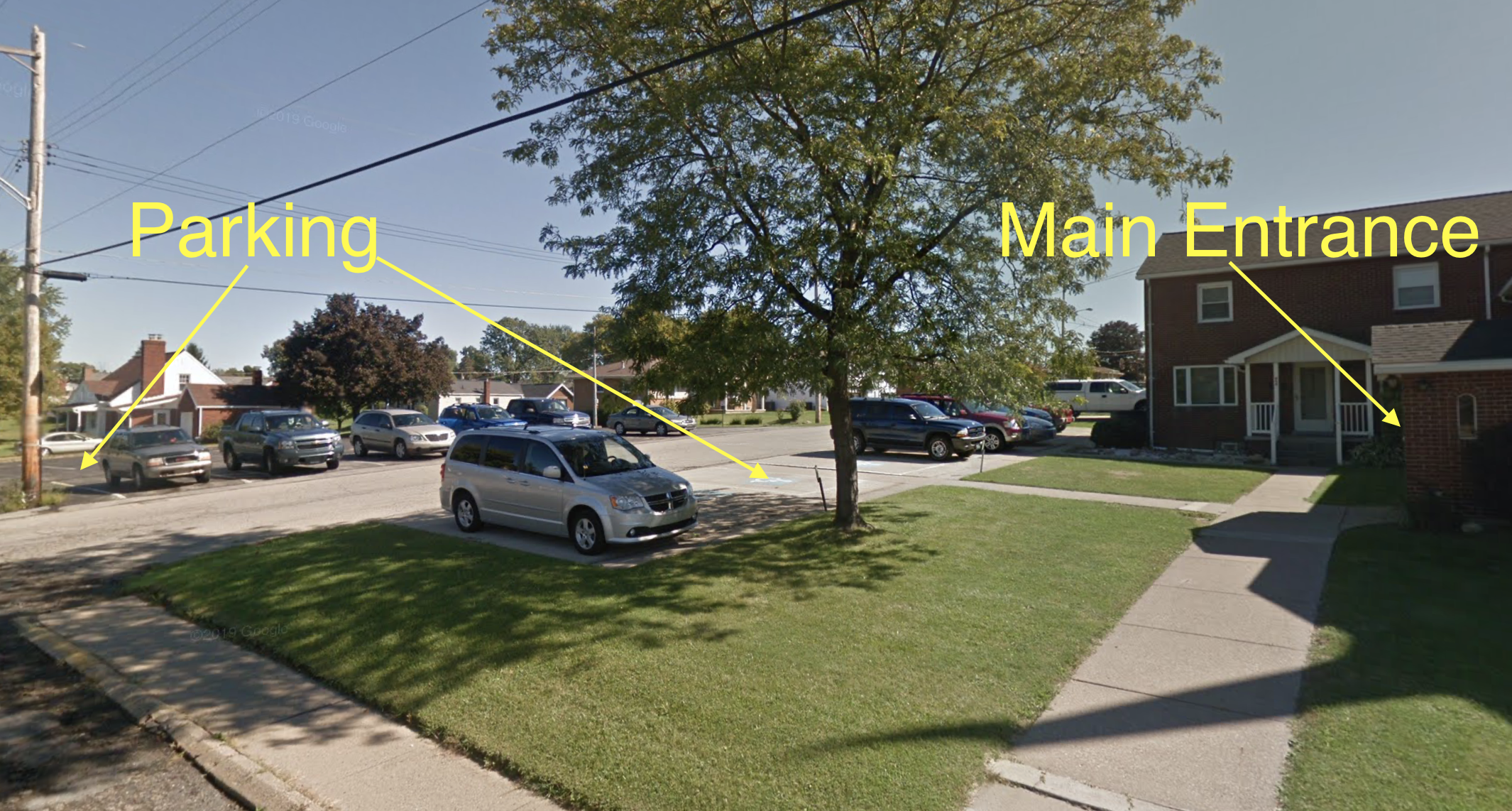 Service Times
Sunday Morning Praise and Worship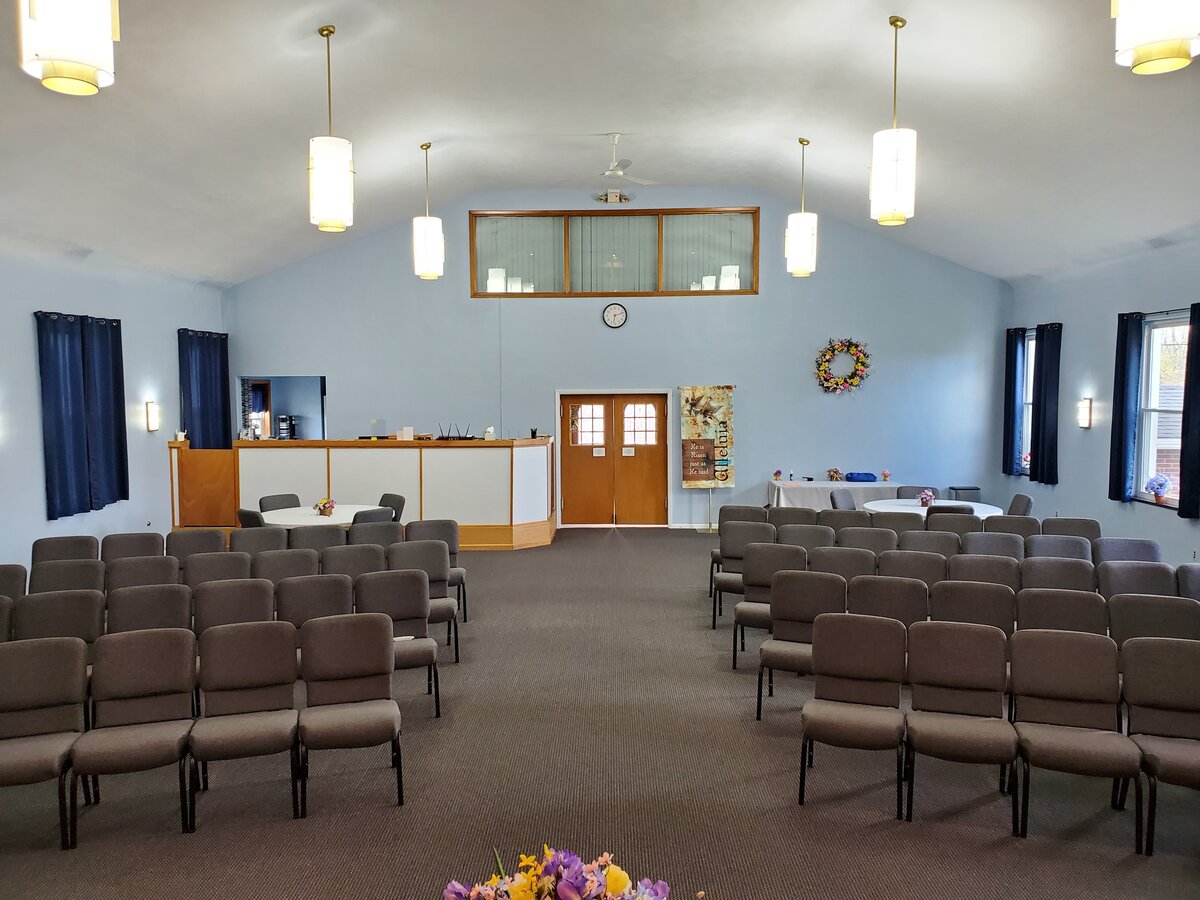 Sanctuary
Children are welcome to enter with parents into main service where they will be invited to children's church after joining the congregation with a few praise and worship songs.
Service begins at 10:30 am and lasts until 12:00 pm with a blend of contemporary and traditional music.